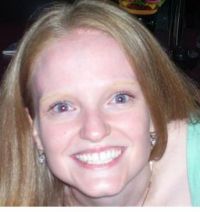 I am Elizabeth Kelsey, owner and sole massage therapist at Infinite Massage and Wellness. Hailing from Staten Island, NY, I came to Columbia to attend the University of South Carolina (Go Gamecocks!) and graduated in 2002. After working for a few years, in 2008 I decided to make a career change and enrolled in Midlands Technical College's Clinical Massage Therapy program. After an intensive 9-months of training and testing, I became a National Certified, South Carolina licensed massage therapist.
I've always wanted to own and run my very own business, so I took that plunge and here we are! I feel very fortunate to work in an industry that is not only rewarding to the customer, but to myself as well.
I have such a passion for health and wellness that I decided to take my career one step further and pursued a registered nurse licensure at Midlands Technical College. I became a licensed registered nurse in January 2014. My goal is to provide quality, professional massage therapy services to all my clients. Every client will receive a custom massage session that is crafted for his or her muscular needs.
Massage therapy is a wonderful, natural healing art that I would love to share with you. Please feel free to call or email me to discuss your massage therapy needs.